After the highly successful "Back in the Zone" Concert last August, SB19 will grace the stage once again with "SB19 2021: Our Third Anniversary Concert". This special concert will be a 2-day celebration, on November 27 and 28, and will be streamed live from The Big Dome.
ANNIVERSARY MONTH
November 2021 marks SB19's third-year anniversary and the group made sure to surprise fans with lots of contents and activities for their month-long celebration. The "Our Zone" Concert serves as the culmination of the celebration and prior to this, SB19 has released a "Bazinga" music video that topped Billboard's Hot Trending Songs worldwide and gained 500K views on the day of its release, a special "Our Zone Anniversary Series", ticket giveaways, and more contents.
PERFORMANCES
SB19 is set to perform 3 new unreleased tracks at the concert through a special "Live Comeback". Last November 17, the title of the first track was officially released and is called "Nyebe". A new teaser was also released this November 20, connoting a disco theme and genre. More teasers for their upcoming songs will be released soon. Fans will get to see live performances of the group's hit tracks and will also see collaboration with special guests.
The group will be performing with AC Bonifacio, The Juans, and SB19 Pablo's brother and the co-winner of Djooky Awards – Josue. The first and second show have 2 different programs, setlist and activities. The event will feature live performances with a band, games, special guests, and lots of other surprises.
TICKETS AND ACCESS
The concert offers 5 "Zones" or ticket tiers to choose from – Zone D-1, Zone D-2, Zone S, Zone B, and Zone 19. First is the general access to shows: "Zone D-1" priced at P 1,000 for the first concert day and "Zone D-2" worth P1,800 which is access to the 2-day concert. Then for the premium packages with concert access, there's "Zone S" worth P 3,000 that includes a P1,000 worth of SB19 gift card and 1 raffle ticket, then "Zone B" with "Zone S" inclusions plus a 1-day Live Soundcheck Viewing at P 4,000, lastly, there's "Zone 19" which is complete access to all zones plus a 1-day Virtual Audience Access priced at P5,500. Tickets are available via KTX.PH and www.sb19ozone.com.
The group recently had their hit "Back in the Zone" Concert which sets the record as the highest-grossing concert on KTX with more than 14,000 unique viewers. They performed their hit tracks from the "Get in the Zone" album and performed for the first time songs from their newest EP, "Pagsibol". There were also solo performances featuring covers and unreleased original compositions. Due to popular demand, the "Back in the Zone" concert had a rebroadcast the same month, August 22.
Join SB19's anniversary and get in their zone this November 27 and 28, 17:00 PM PHT. Get your tickets at KTX.PH and www.sb19ozone.com
---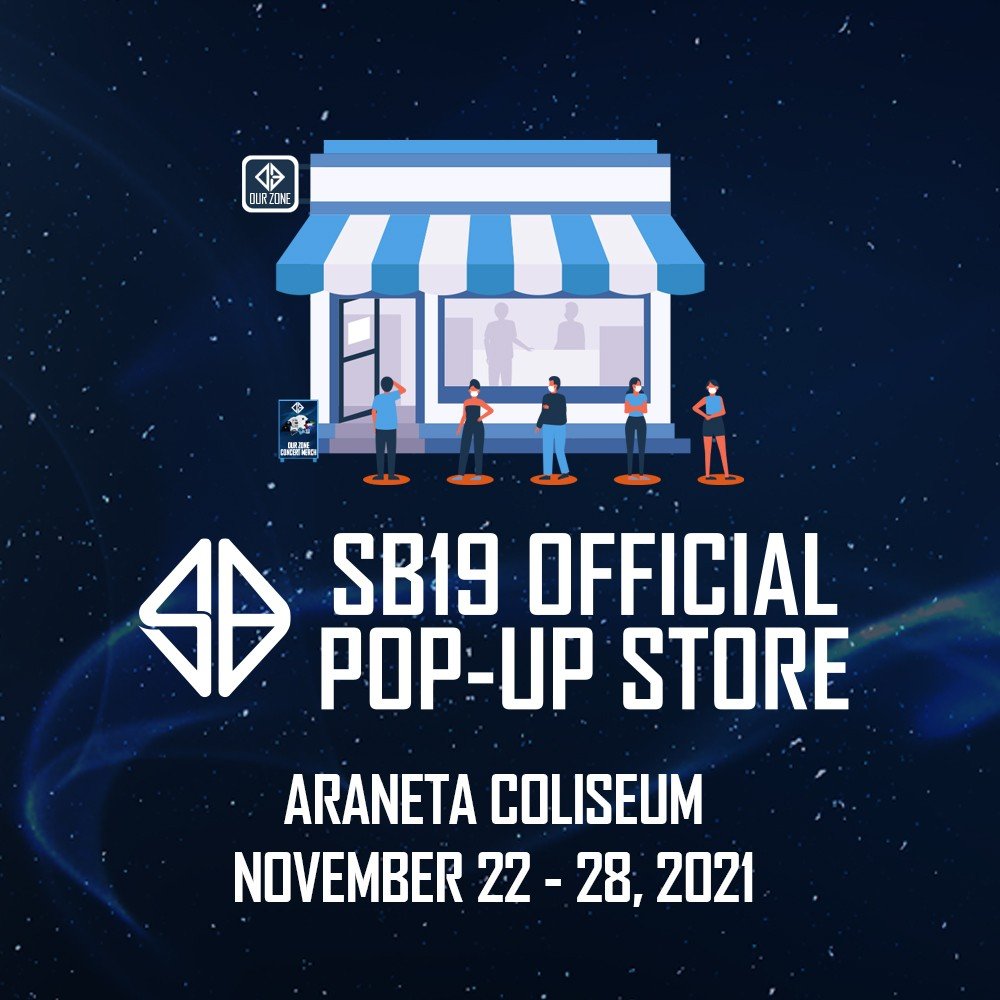 Catch SB19's Pop-Up Store where you can buy official SB19 merchandise and tickets to the online concert. Located at Ticketnet Box Office, Yellow Gate of Araneta Coliseum from November 22 to November 28, 2021.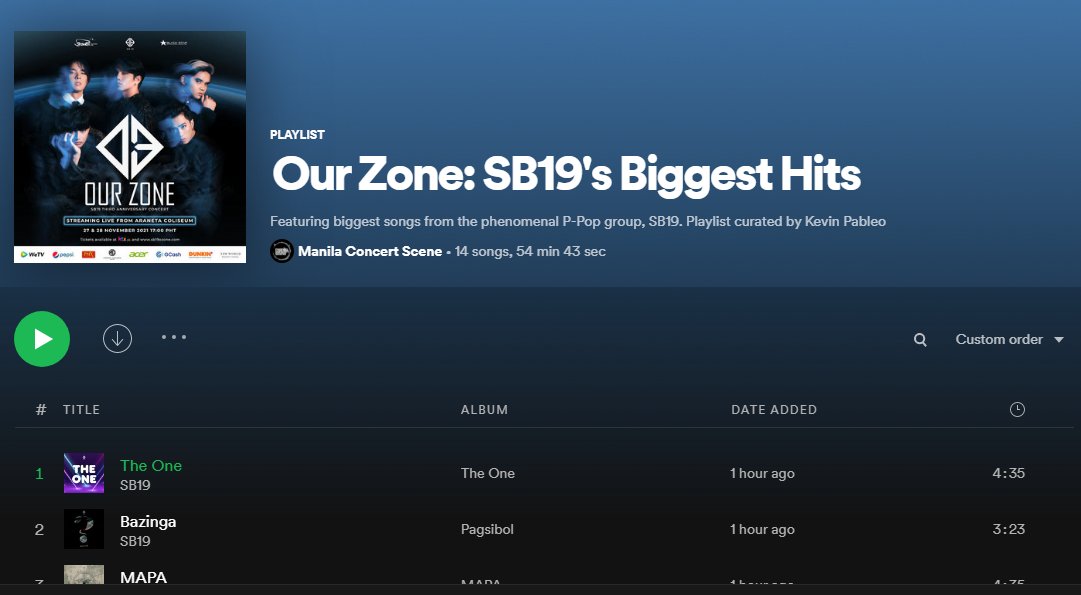 See our special SB19 playlist on Spotify, visit the link here: https://open.spotify.com/playlist/5yaXPAZkpZ9NwMwxprjlis